12 great student websites you need to know now!
CadaStudent has listed 12 of the most helpful student websites, from accommodation to education.
CadaStudent isn't the only helpful website for a higher eduction university or college student; other sites can help you during student life and after graduation. CadaStudent has categorised useful websites into five areas – money, accommodation, education, travel, and health. The list should make your student life that little bit easier!
Money

Many students wonder how it's possible to study, save, and be a student simultaneously, so we've provided budgeting and discount websites that will help.
Budgeting
Budgeting while at college or university can be challenging.
Money Saving Expert for Students
Money Saving Expert, founded by Martin Lewis, is a great website full of financial advice. The site helps with "cutting your bills and fighting your corner through journalistic research, cutting-edge tools and a massive community".
Money Saving Expert isn't dedicated to students. However, much of the information is relevant. Additionally, a student section focuses on funding for college or university and student money, including loans, bank accounts, and much more.

Discounts
One of the most apparent benefits of being a student is access to student discounts. Usually, an NUS card or your university student card provides you with discounts to shops in-store. But when it comes to online shopping, two websites give you access to the best deals: Unidays and Studentbeans.
Unidays give students free and instant access to student discounts, and signing up is easy with your university email and matriculation number. Unidays is available online, but they also have an app that takes you directly to your desired retailer, making shopping even more accessible! Unidays has a mixture of fashion, technology, stationery, food and much more, including ASOS, Topshop, Missguided, Adidas and Apple.

Another website with free student discounts is StudentBeans. StudentBeans and Unidays are very similar, but both have exclusive codes with different brands – so it might be beneficial to sign up for both to make sure you get the most from your student discount. Student beans have discounts on travel, fashion, and health – and sometimes even provide free Uber vouchers.
Accommodation
Moving away from home for the first time can be overwhelming and daunting. These websites can help you settle into your student halls or flat, focusing on finding accommodation, recipes and supplies to help you settle in.

Unikitout
Firstly, Unikitout is an organisation that provides students with packs for moving into their new student room. Students select and customise the kits they need, and then Unikitout will pack and deliver the products directly to the student's accommodation, anywhere in the UK. The kit quality ranges from silver to COZE, with various in-between prices. Unikitout has packed for bedrooms, kitchens, bathrooms and additional products. For example, the bedroom pack can add a laundry hamper, hairdryer, desk fan, desk bin, iron, etc.

Student recipes is a website full of quick, easy and cheap recipes designed for students. Recipes vary from Harry Potter-themed cocktails to pizza bagels. Thousands of meals can be filtered by ingredients, occasion and dietary requirements.

Uniplaces is a service designed specifically for students to help find student accommodation. The website has properties in all the major student cities, including 165 countries. Uniplaces is currently used and trusted by 250,000 students.

Education
In addition to the educational resources that your lecturer and university provide, it can be helpful to branch out and use a different educational website that can give you extra help and knowledge for your assignments and exams.

Our very own CadaStudent. CadaStudent is for students to collaborate and manage revision, tasks, assignments, a dissertation, a thesis, or a project efficiently and effectively. When it comes to higher studies at colleges and universities, the path to success can become complicated. Even the highest achievers in school find out that working hard at college or university is not enough. It needs more. You need to work smarter.
Udemy is an online learning resource with over 65,000 courses. Many of which are free, and if they are not, there are usually discount codes on offer. The topics on Udemy are varied from management to languages, to photography and teacher training, and much more in-between. Many Udemy courses provide certificates at the end, which is excellent for adding to your CV or LinkedIn.
Grammarly is a tool that all students should consider using. It is a free online writing assistant that helps ensure your documents are clear, mistake-free and compelling. Grammarly will highlight grammar, contextual spelling, punctuation errors, and note improvements for sentence structure, style and vocabulary enhancement. Additionally, Grammarly analyses the document for plagiarism. Grammarly also has a paid tool that can be installed on your computer.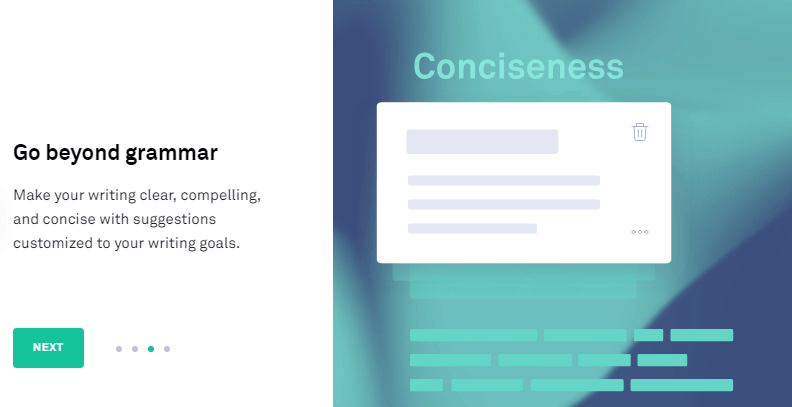 TED is a non-profit organisation that provides ideas in the form of influential and powerful talks. TED began focusing on technology, entertainment and design but now covers all topics from business to science to creativity. The talks are in short form, usually 18 minutes or less, and are recorded and uploaded online for people worldwide to view. These videos are great for inspiration and spreading ideas and could bring something new to your assignments.

Travel
Travelling when a student does not need to break the bank, with websites dedicated to student travel encouraging you to see the world.
STA Travel is exclusive to students and travelling. STA Travel help students find cheap flights, adventure tours, gap years, career breaks, hotels, hostels, volunteer projects, and more!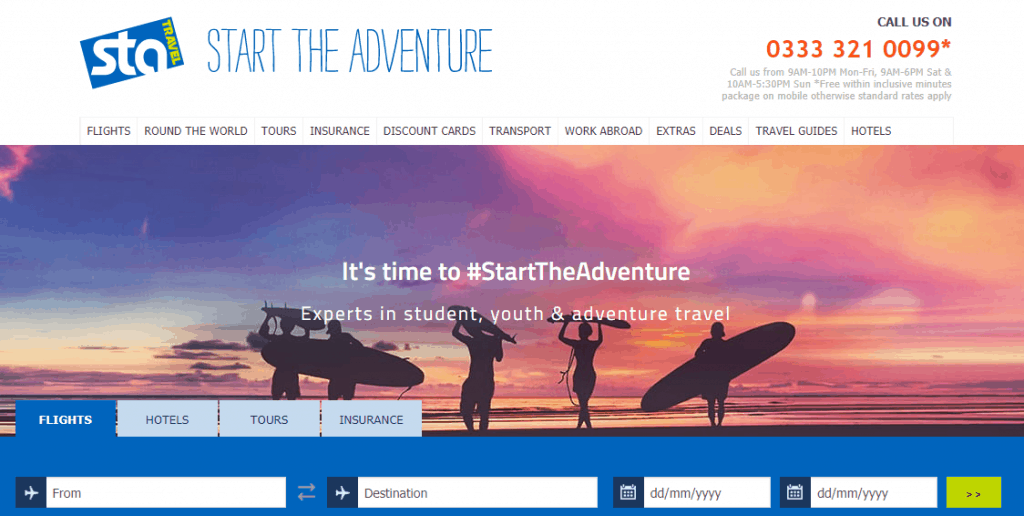 Health
Health at university is essential; firstly, it is vital to sign up for your nearest GP. The NHS website is available and has a specific student area for further information.

The UK's National Health Service has a website that provides information on illnesses, symptoms and treatments for various issues. It also has an area dedicated to student health, including registering with a local GP and dentist, checking vaccinations, getting contraception, and rest and eating healthy advice.